Molly Anne Corlett – Our Angel!
"Life with Christ is a wonderful adventure." Pope St. John Paul ll – From Molly's Instagram Banner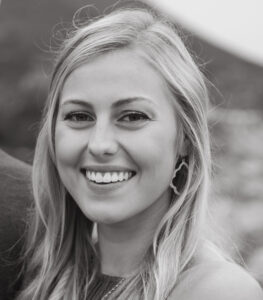 A gift to the world for 23 years, Molly Anne Corlett was the sweetest and kindest angel on earth who has now become an angel in heaven. A friend to all and a fervent servant of God. She made the world a better, brighter, holier, and happier place by her presence and her love. Molly's smile and laughter radiated her caring nature and love for others. 
Molly brought so much joy to the world when arriving on 6/19/98. She has been greatly loved since day one. Many are feeling enormous sadness and immense grief when she departed to heaven all too soon on 2/17/22, as result of a rupture of a previously undetectable and asymptomatic Arteriovenous Malformation (AVM). As we all navigate a world without our beloved Molly, we must be grateful for the time we had with her and carry on her lasting legacy of love and faith. 
Molly's list of accomplishments are long, varied, and a testament to who she was. She packed a lot of living into her short years and she truly made every second count! Molly had a brilliant mind and excelled in academics. From a very young age, she loved school and scholastic challenges. In her entire academic career, including a Master's Degree in BioMedical Engineering, Molly never received anything less than an A. At Chaparral High School, Molly was a National Honor Society Member, Undergraduate Scholar Athlete of the Year, and Senior Female Athlete of the Year. She was a National Merit Finalist, also earning a full-ride academic scholarship and Biomedical Assistantship at The University of Iowa. Though she was brilliant in her academic accomplishments, Molly was well-rounded and participated in many sports and other activities throughout her life. In fact, Molly was a 16, yes, 16-time Varsity Letter winner in high school earning letters in the following areas for all four years – lacrosse, cross country, Student Government, and academics. Molly was so influential in Student Government that Chaparral named an award for "great impact and positive influence" the "Molly Corlett Award" that is given annually.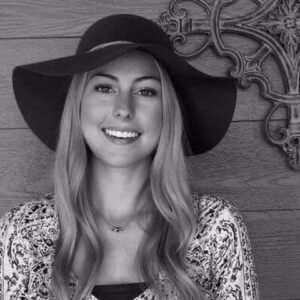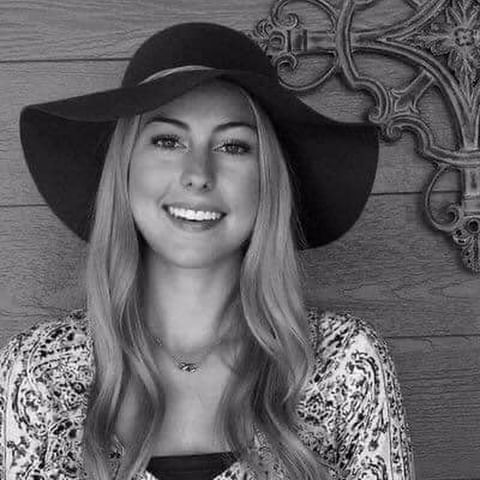 Molly was always a positive example for others. We find solace in her strong belief in God and God's presence. She was deeply religious and shared her faith with others on a daily basis. In her short 23 years, she brought the faith of Jesus to many, both by her message and actions. Molly was an active volunteer throughout her life and started giving to others at a young age. She selflessly donated more than 30 inches of her beautiful blonde hair to 'Locks of Love" before the age of 15. She volunteered at the Parker Task Force, Adam's Camp, and worked at St. Mary's Hospital as a regular volunteer throughout college to name a few. Molly was actively involved in Christian youth groups from middle school through college, which strengthened her faith in God and her desire to share faith with others. 
Molly reveled in adventures and marveled at nature. She enjoyed the great outdoors vacillating between her love of the mountains and joy of the beach. She was a huge sports fan which made her the perfect match for the love of her life and fiancé, Drew. She especially enjoyed her Iowa Hawkeyes and because of her "superfan status" became known as "Jumbotron Molly", "Front Row Molly", and "Mollywood". She was often seen on ESPN in her Hawkeye gear! 
Molly finished both undergraduate and masters degrees in just five years! Last year, she began working for Penumbra Inc., in Alameda, CA. From the outpouring of love shown from her colleagues, she made a positive impact in a short time. She recently commented, "I love my job, I was born to do this"…another example of how Molly approached everything in life.
Molly was a connector of people and found joy in adventure. She, her fiance Drew, and her many, many friends had countless adventures. Molly enjoyed journaling and photographing these memorable trips. Her smile would light up the room as they all told of fun and quirky events – from the mountains to the beach, and everything in between, she did it all. She believed in the joy of experiences and often gave gifts of tickets to sporting events and concerts.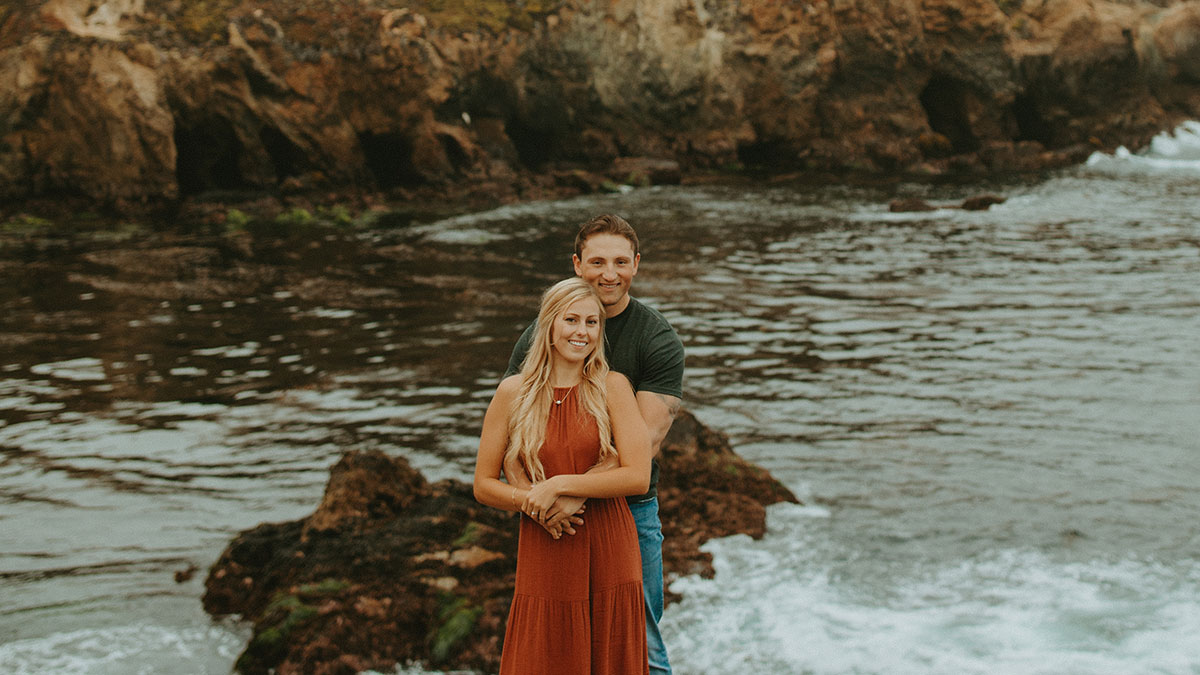 Molly met the love of her life and soulmate, Drew Schlegel in elementary school…..though they didn't quite know it at the time! They made their First Holy Communion together in first grade and were classmates in 6th grade. Their love story began as a strong friendship and grew as they spent time together in college. The happiest day of Molly's life was on January 6th, 2021 when Drew proposed to her in the idyllic setting of Grand Lake, Colorado, one of their favorite places on earth. Drew and Molly were the perfect pair and had the greatest of loves, a virtuous love. Both being huge sports fans with a competitive nature, they loved epic adventures, enjoyed sharing their life with many, many friends, built endless memories and most importantly, they helped each other grow in their love of God and their Catholic faith. Molly was absolutely glowing as they planned their future together and set a date for their wedding, July 22, 2022. Molly and Drew wanted a mountain wedding so others could help them celebrate in their beloved Colorado. Sadly, this was never to be.
Molly had a love for making people smile, laugh, and feel good about life. She was known for her pure heart, radiant smile, love of others, affinity for numbers, a joy in the quirky, creating fun nicknames, and spreading love to and for others. Just ask her loving family and many, many friends: Molly touched our lives so profoundly, as everyone who knew her can attest. She was an all-around amazing person and she made those around her simply better. She completed her family and filled their world. She was a wonderful sister to Megan, who is her best friend and selected as her Maid of Honor. She was a devoted fiancé, loving Drew so deeply and planning big things for their future. She was a loving niece, caring cousin, sweet granddaughter, and dedicated friend.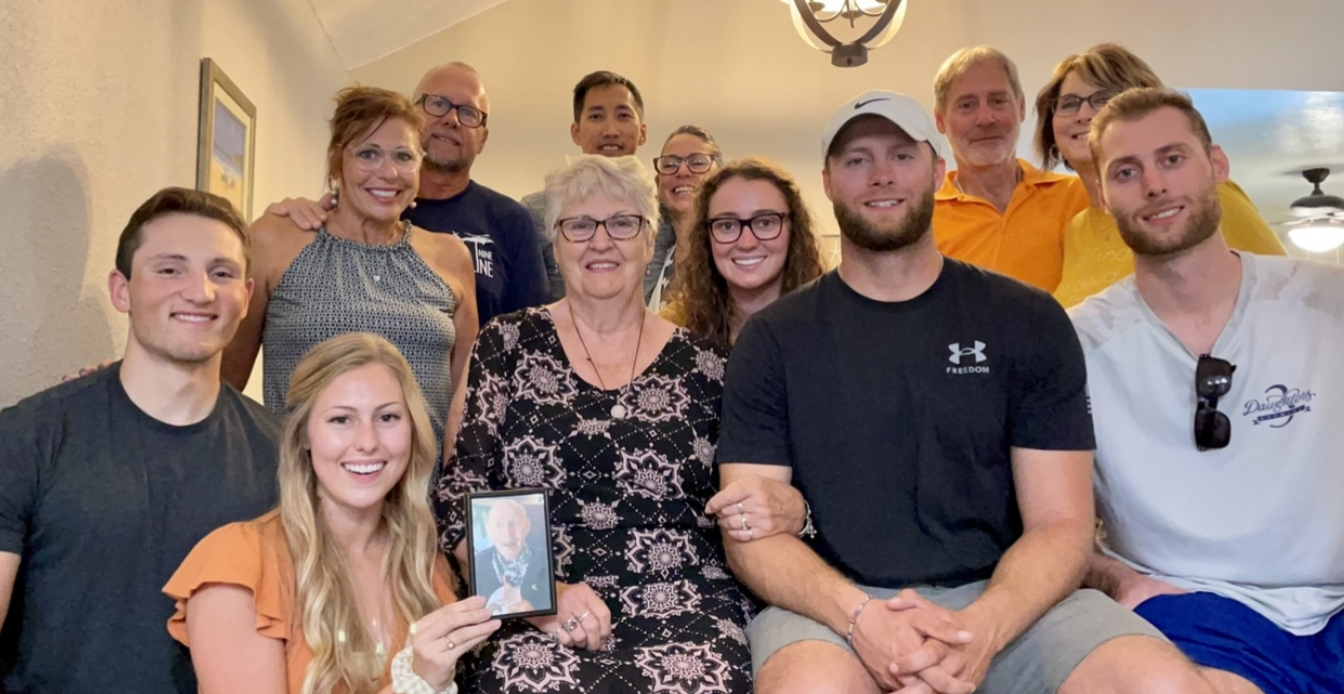 Molly leaves behind grieving parents, John and Cindy Corlett, sister Megan, and fiancé Drew Schlegel. She is also survived by grandmas Norma Mason and Connie Corlett, Uncles and Aunts, Charlie and Julianne Mason, Nick Mason, Stacie Mason and Dak Le, Jolene and Randy Lucas, Jenny Corlett and Jen Weltzin, and cousins CJ Mason, Cody Mason, Hannah Lucas, Dylan Lucas, and David Nagel. Molly is also survived by future inlaws, Mike and Angela Schlegel, who accepted Molly into their lives as a daughter. Molly is preceded in death by grandfathers Charlie Mason and John Corlett, Jr., Uncle Jeff Corlett and Aunt Judy Corlett.
Please honor Molly's legacy by "living and loving like Molly": exhibiting kindness toward others, reading your Bible and scriptures daily, and caring for the less fortunate. Molly continues to give in her death by being an organ donor and she will live on through the lives of others, while continuing to make the world a better place. Please consider being an organ donor. Molly's beautiful and short life is a reminder to us to live in the moment, be grateful for what you have, care for others, and love with your whole heart.
As Molly's impact on the lives of others is not over, a foundation has been formed in her honor named "Molly's Miracles". We hope you will want to become involved with further sharing Molly's Miracles throughout the world. #MollysMiracles 
And now these three remain: Faith, hope and love. But the greatest of these is love.

1 Corinthians 13:13